Meeting key performance indicators (KPIs) in your inbound marketing efforts needn't be difficult. In our experience, there is a simple seven-step process that companies of any size can follow to achieve success. Using this process, the various pieces of the puzzle – from content development to marketing automation — fall into place seamlessly.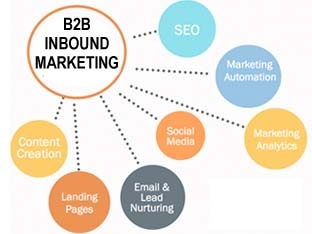 1. Continuously reshape your strategy.
Each month, you and your team should put together and then (on a continuous basis) update your marketing calendar with a success-tracking scorecard and work details. These two components serve as a guide while you analyze your marketing plan, data, and the results and leads you get from campaigns, social media, and email marketing.


2. Keep your website optimized.
Your website is the most important tool in your marketing arsenal. Don't neglect it. Update your site every month to increase traffic and capture more leads. SEO is a big part of that. You should constantly find new keywords and create new pages targeting those keywords. When we do this for clients, we create new CTA (call-to-action) graphics as well as landing pages for all of the different content elements in the marketing plan.

3. Develop custom blog posts regularly to drive demand.
In order to be found with social media and organic search these days, it's necessary to produce quality content in quantity. One way to do this is by having a writer conduct interviews with select contacts inside your organization. These monthly interviews can then serve as the basis for blog posts — which should, of course, be optimized for lead generation through the inclusion of links, images, metadata, tags, and CTAs.


4. Create fresh content to generate and nurture leads.
Creating content takes effort, but it's one of the most crucial elements of any inbound marketing strategy. Without a regular stream of fresh, valuable content on your website and other channels online, you don't have much to offer your audience. As a result, your prospects might end up going to your competitors to get the content they want.

5. Implement a lead nurturing workflow and keep it updated.
According to Gartner, companies that automate their marketing activities see revenue increases of up to 10% in a mere 6-9 months. By developing a lead nurturing workflow series, you can nurture prospects through your funnel automatically. So, once visitors decide to fill out a form and download a certain kind of content, you can identify where they are in your funnel. These strategies should be updated monthly.

6. Use email marketing.
Visitors opt-in for the entertaining or useful content you offer on your website, but email marketing ties your efforts together to keep your relationships with leads strong. Downloading an eBook or case study does not mean a prospect is ready to buy — yet. It's via email marketing that you ensure your name stays in front of all of your prospects when that time comes.

7. Leverage marketing automation... but do it right.
Implementing an effective lead nurturing workflow is an excellent start to adding the power of marketing automation to your firm, but it's just the beginning. Highly effective marketing automation systems mesh their technology with your strategy to ensure a steady stream of new leads to nurture – and then send the right information to the right people at the ideal time. As a result, most people find it's best to outsource their marketing automation.
Success in inbound marketing is not necessarily complicated. By implementing a few simple strategies and committing to a process of ongoing improvement, nearly any B2B company can achieve its goals. This is particularly true for those who outsource their inbound marketing. In order to make everything work automatically, consider bringing a full-service marketing/creative/branding agency on board to streamline your inbound marketing efforts.


Visit the BayCreative website for more information on effective B2B inbound marketing — or download our eBook "The Inbound Marketing Adventure."