As a B2B marketer, you're always in search of new customers to grow business. To do so, you've got to "get found" by your target audiences. While the use of search engine optimization (SEO) might have made things easier, there are several mistakes B2B marketers still make when trying to manage an effective inbound marketing strategy. The following SEO management tips will help B2B marketers succeed among stiff online competition.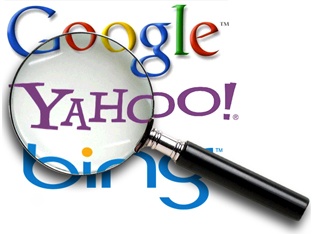 1.) Continuously add fresh content to your website or blog
Visitors won't keep returning to websites or blogs without new content. It is like The New York Times posting similar articles for consecutive days. People won't bother to visit websites or blogs that lack new content. New content is not confined to one area of the website. Publish new pages in different formats (e.g. videos, eBooks, case studies, infographics, white papers, guides) and post them in various sections of the website. For blogs, it is important for most B2B companies to post a minimum of 2 articles per week.
2.) Website audit to screen for technical issues
A website audit can be likened to taking your car in for a regular oil change. Auditing websites can help detect technical and content errors that affect the visibility of websites on search engines. Regular auditing of websites is essential for their long-term success and performance. Websites must be properly optimized for search if businesses expect to garner a significant flow of traffic.
3.) Not using automation in a harmful way, such as auto-generated text for your Metadata
Automation is a great way for B2B marketers to save time. However, if used improperly, automation can be harmful to businesses. Meta descriptions improve the visibility of content on the websites. Meta descriptions should be written to capture what is in the content as it is what will be viewed before individuals can decide to open web pages. Auto-generating Metadata can affect the flow of traffic to a website.
4.) Check your analytics stats for website health, such as high bounce rate
Traffic flow to your B2B website must lead to conversions. Making your website readily available on search engines is the first step in growing your business. People visiting your website must rapidly get what they need to increase probability they'll end up being a prospective customer. This necessitates the need for analytics on the website to detect issues like high bounce rate. Such analytics will help business know where to improve and what most visitors are looking for.
5.) Update your keyword research
Keywords mean everything when it comes to online businesses. People seek for information in Google through the use of keywords. The more relevant the keyword is; the more likely people will find your website online. Keywords must regularly be updated to match with what people are searching for. Updating the keywords involves discovering what people are searching for online. Integrating the right keywords within all your content is an art to any successful B2B company.
6.) Improve quality of social presence, especially on Twitter (Google is now indexing tweets)
Social media is one of the best ways for B2B marketers to promote and create links to their company's website. Social presence must be improved and made to appear professional. The number of people visiting social media sites like LinkedIn, YouTube, Facebook and Twitter has grown exponentially. Businesses can take advantage of that and make the goods and services known to a wider audience. The quality of posts on these websites must be of high quality (and relevance) especially Twitter with Google now indexing tweets. This means the likelihood of a tweet being found will depend on the quality of tweet and the presence of the company on social media.
7.) Check your company's online reputation. Is it mentioned negatively in first few pages? Anything that harms your click-through rates is bad for SEO
The company's reputation must be thoroughly (and regularly) checked online. Customers are usually wary of a company's negative reputation and will stay away once they see even a single negative review. It is crucial for businesses to check for bad mentions on the company, especially on the first few pages. Once customers see a single bad reputation, there's a good chance they'll avoid clicking and move on to better-mentioned companies. Take measures and clear such negative reviews.
8.) Get mobile-friendly, it's now part of the Google algorithm
Prospects are using their smartphones and tablets more than ever before to search for information online... and with that, there's a critical need for businesses to make their websites mobile-friendly. A responsive website design is necessary if businesses are to make conversions of people using mobile devices for search. The importance of mobile-friendly websites is even much higher with Google now making mobile friendliness a part of their core algorithm. Companies with mobile-friendly sites will be prioritized on Google search engines.
Lead generation and SEO management for B2B marketing can be made easier if the 8 tips above are continuously applied. With strong SEO management in place, marketers can now put their focus on audience, value proposition and area of expertise. Careful attention to detail must be implemented when it comes to SEO if B2B businesses want to reap the benefits of online marketing. Consider bringing a full-service B2B marketing/creative/branding agency on board to implement best practices and help achieve your core business goals. Visit the BayCreative website for more information.