More and more corporations are turning to Wordpress-based sites as a way to maintain a professional website while having the flexibility of updating content without any specific technical expertise.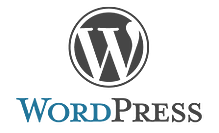 Wordpress is the most popular Content Management System (CMS) powering over half of all CMS-based sites, and more than 15% of all sites on the internet.1 The reason for this is simple: it's open-source, extendable, has a large developer community, and is the easiest CMS to manage for non-technical users.
Before Wordpress 3.0, it was primarily a (very good) blog-centric CMS, that had some features that made rudimentary site-making simple. Since June 2010, however, Wordpress has become a complete suite that powers high-traffic sites including Code For America, Spotify, and GigaOm Pro. While choosing a CMS, such as Wordpress, isn't the right choice for every website, it's a great, and often the best, choice for corporate websites.
Being open-source, as well as the most popular CMS, means that Wordpress has a very large and active developer community. This great community has created over 20,000 plug-ins so that anyone creating a new Wordpress site can build on what other developers have created rather than needing to re-invent the wheel. This means that things like creating web signup forms, simple galleries, analytics integration, and social integration are already figured out. Being open-source also means that you never have to worry about being charged to use Wordpress as a service, or that Wordpress will suddenly be acquired and you will need to switch platforms. As long as people are still using Wordpress, there will be developers supporting it and keeping it up to the latest web standards.
So how do you know if choosing Wordpress is the right decision for your corporate site? If the site is going to have multiple people contributing to content, if it will include a blog with regular posts, or if content on the pages will change with some consistency, then Wordpress makes a lot of sense. A well-coded custom Wordpress theme can make adding content to a page or publishing a blog post as simple as filling out a form. If the information is mostly static, updates to content happen extremely rarely, and you don't mind paying a developer every time something needs to change (for example, someone joins your company or you move offices), then having a CMS is unnecessary.
What brought Wordpress from good blogging software to the powerhouse CMS that it is now, was the introduction of custom post types. Custom post types are not the easiest thing to create, but once they are created, they become the baseline for all the pages on your site. Take our example from earlier of a "Who We Are" page. If every person listed has their own profile page, you can create a "Profile Page" custom post type that looks just like a simple web form. You upload a picture, enter their name in one field, their title in another, and then their bio. A page will then be generated according to the custom post type styling. Treehouse has a great post on how to create custom post types, but you will find that setting them up initially is something best left to an experienced developer: http://blog.teamtreehouse.com/create-your-first-wordpress-custom-post-type
Once you are up and running with a well-designed and well-programmed Wordpress site, it's easy for anyone in your organization to learn the Wordpress admin interface and start making site edits and even creating new pages. I started using Wordpress for blogging in 2009, and following the way it's grown into a complete web development and content management suite. Any corporation looking to create a new website should strongly consider joining ranks of the millions of Wordpress users2, a platform which can give you an easily-updatable, fully customizable website solution.
Do you use Wordpress for your corporate website? What has your experience been like?
Starting a website rebuild or refresh?
1. http://w3techs.com/technologies/overview/content_management/all
2. http://wordpress.org/download/counter