If your goal is to achieve a top search engine ranking status for your website, you need to understand that pandas and penguins aren't just adorable creatures you visit at the local zoo. This may be old news to many of you, but Panda and Penguin represent major changes in the way Google decides which sites have earned rankings near the top of a potential customer's search results, and which will be buried beneath the digital rubble with little chance of discovery.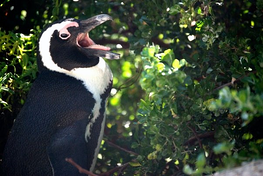 Let's face it, unless your website is at or near the top of a results page when potential customers search Google for your business's product or service, you are burning a lot of money on a website, hosting, and a whole array of other services with little to show for it.
Fortunately, there are steps you can take to boost the ranking of your website. Though the final jury results are still out, most major marketing gurus agree that for SEO purposes, content is still king—perhaps moreso now than ever before.
What does that mean for your business? It means that building a website and walking away simply will not cut it anymore. It is vital to have a continuous flow of content running through your pipeline and landing on your page where existing and future customers can access it and share it on social media platforms.
And that content must be fresh, it must be relevant, it must be varied, and it must be of very high quality. Content management is not an easy task, but done right, it is worth its weight in search engine gold.
There is no need to be intimidated by words like "algorithm" and "SEO" and "organic linking"—at least not with BayCreative at the helm.
Contact us to discover how we can help ensure that your marketing dollars drive customers to your website, and in turn, positively impact your financial bottom line.
Learn more about what makes a website a success with our free eBook.