BayCreative talks to our clients quite a bit about thought leadership. But what exactly is thought leadership, and why is that important to your B2B marketing efforts? Read on, and we'll explain.
B2B Thought Leadership Is …
An industry "thought leader" is somebody or some company that has demonstrated knowledge of the real problems and issues plaguing their industry and have suggested solutions to those problems. You offer those examinations and solutions in free content such as white papers, presentation decks, eBooks, infographics, webinars, and videos.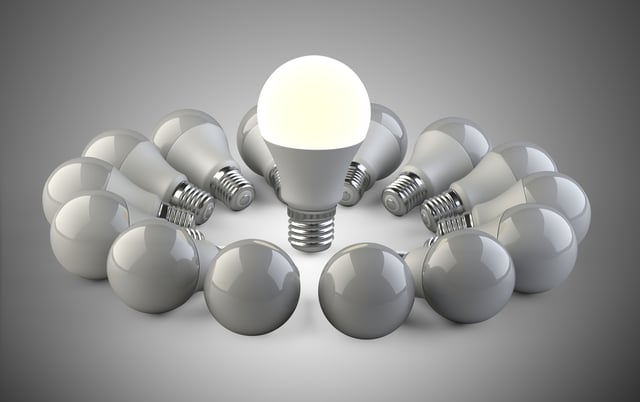 Even if your suggestions aren't universally agreed to be the best solutions, the fact that you homed in on a real problem shows that you're plugged into the industry and the community in your industry. (Note: This only holds up if you are examining real problems, not "problems" that you're making up to fit your product/solution.)
Just that demonstration of industry knowledge makes you credible in the eyes of those inside and outside the industry. They'll come to trust you—as long as the thought knowledge demonstration isn't accompanied by overt sales pitches—and that trust will transfer to your product or solution, which can help sell it when the time comes.
The Benefits of B2B Thought Leadership Content
The B2B decision-making process is complex and lengthy, with a lot of people involved. That's another reason why thought leadership pieces are so important. When you lay out the problem and solution in a non-biased, non-salesy way that everybody involved in the process can understand and relate to, you help them gain alignment with each other, potentially hastening the buying process.
A study by Edelman and LinkedIn found that thought leadership has meaningful impact on attracting RFP invitations, creating preference with buyers, and directly contributing to increased sales. It also revealed:
Decision-makers value timeliness and relevance of thought leadership content more than pure originality of ideas.
However, poor-quality thought leadership piece can directly lead to lost business opportunities.
A majority of decision-makers are disappointed in the quality of available thought leadership.
So it's important that your thought leadership pieces speak to a real problem in the industry; offer solid, credible data to support your statements; and offer an innovative, relevant solution to the problem being discussed.
You Can Be A Leader in Thought Leadership
Whatever formats you choose for your thought leadership pieces, they're well worth your investment. In the competitive B2B marketplace, any advantage you can gain is important.
At BayCreative, we've produced numerous white papers, presentation decks, eBooks, infographics and videos that demonstrate our clients' thought leadership. And we can help you do so, too. Just let us know when you're ready to speak up.
All the best,
- Team BayCreative -