Using valuable content to drive traffic to your site and grow your customer base is the core of inbound marketing.
Taking note that online marketing has matured greatly over the years, there's been a huge spike in the level of interest when it comes to inbound marketing. Since 2006, it's been one of the most effective marketing methods for any company looking to do business online. To top it all off, inbound marketing is much cheaper than traditional methods of advertising. Which makes it practical and affordable.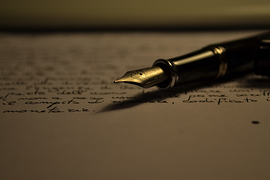 When it comes to marketing of the inbound kind, it's all about the content. Not just simply creating it, but sharing it as well. To do so successfully, you'll first have to evaluate what areas of interest would most appeal to your target market. That way your content becomes useful information to your ideal customer drawing them in, and not a nuisance causing them to pass you by. Although this may seem like a promising but daunting task, working with an agency can easily solve this problem.
Note the top 5 benefits of working with an inbound marketing agency:
No need to hire new staff members to handle the job
No need to teach your current staff members how to handle the job
You can focus more time and effort on the products and services you offer to your customers
You get a unique mix of talent, experienced marketing strategists and more
And ultimately, you get better results!
Essentially, BayCreative becomes an extension of your team… highly responsive, and laser-focused on delivering real business results. We're maniacal about service and exceeding expectations — it's what we're all about. Contact us today to see how we can put our wealth of knowledge and experience to work for your business.