Video production is still underutilized in the power of marketing a business. That's perhaps because of the fear of what it costs and worry over how to make the videos look appealing. But if you think creatively, you can find ways to get into video production marketing without having to pay a huge fortune. Plus, the inspiration for ideas may already be at your fingertips.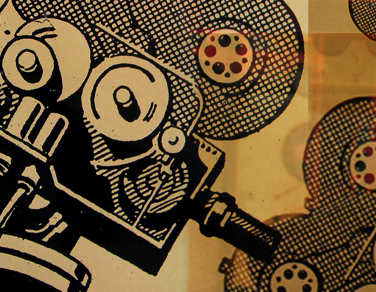 Don't Worry About Being Basic
Thanks to advanced camera technology, it's easier to look more professional than you think. Nevertheless, don't worry about overly basic production values. What matters is what's said in the videos. In fact, the concept of your video could potentially be one where the lower budget improves the viewability. With that, you may want to consider doing something against the grain.
It Doesn't Have to Be Overly Serious
Comedy videos are booming on the web, and doing a comedic video for your business could get your video going viral if it's memorable enough. When doing comedy, budgets don't matter. In fact, the lower the budget, the funnier that video can potentially be. But what kind of comedy should you do?
Parodies are always popular, so consider equating your business or product to a movie or other piece of pop culture. If it catches on, your video could even be picked up by national media, which could bring in a very substantial return on investment.
Look for Ideas in Your Current Marketing Efforts
Things like blogs and other textual promotional efforts you're doing online could easily be reconfigured into material for a video. Just be sure that it's compelling enough so it can easily be adaptable. If you want to stay with serious material, you still have to be compelling in your presentation in order to keep viewer attention. For those that don't do well in front of a camera, taking public speaking lessons would help in making that person more dynamic.
Keep the Videos Short
The strongest incentive in doing more video production is in how you don't have to make long videos to make them useful. In today's time, a short video that runs just a few minutes is a perfect length to capture attention on what your business or product is. Even for a comedy video, using brisk dialogue could truly stand out while leaving a lasting business impression. Whether you are using video for product descriptions, to make your website more interesting, or to augment an inbound marketing campaignm, it should be part of your marketing strategy.
Contact us if you want to get more into video production for your business, no matter which style you want to incorporate. At BayCreative, we have 16 years of proven experience providing businesses with marketing, branding, and creative support.