Branding is a common buzzword utilized by many businesses, from large corporations to small local companies. Some businesses think of only one aspect of their branding like the logo on a business card, or the banner on the home page of their website. Others believe that their services or products speak for themselves, and that word-of-mouth advertising will keep their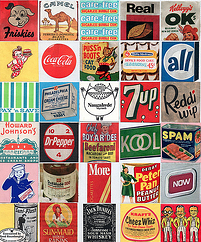 "brand" in the forefront of consumer consciousness. The true value of a brand is often underappreciated, underused, and overlooked. Harnessing the power of banding can make a huge difference in the success of your business.
Branding is a total package of components that mesh together to represent the heart and soul of a business, whether it is a tangible product or a service like consulting. Most people are very familiar with some of the branding utilized by some of the biggest companies in the world, such as the Nike "swoosh" or the Ralph Lauren polo player.
Your brand is the face of your business that is instantly recognizable by potential clients and that makes them want to return again and again. Branding represents a company's values, services, ethics, and products. Successful branding can include a variety of elements that work together to make your business stand out. Some of those factors include web design, graphic design, print media, social media sites, photography, and newsletters.
Bold, powerful and consistent branding can differentiate your business from the competition. Branding is an overall style that sends a consistent message about the identity of your business and how you project your image to the world.
For more information on putting the power of branding to work for your business, please contact us.
Download our free eBook to learn more about the power of branding and how it relates to an inbound marketing strategy.