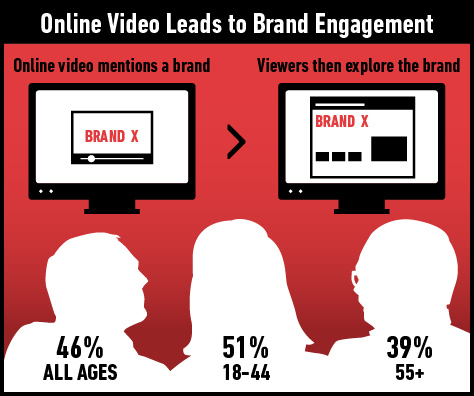 Have you ever went to an 'About Us' page and expected a brief description of the company you were viewing, but in return found omething of dissertation there? People frequently join social networks like Facebook and Twitter only to find they are getting the extended rambling of a business. Immediately overwhelmed by the long description, they realize their precious time is being abused, and more than likely, will click away from the important message. Never give your website viewers a reason to skip over your "About Us" page; it is meant to inspire trust and reassure your viewers. Most companies need to hire web content writers just to get their point across, professionaly, to reach target audiences; thus spending money on words that may not be essentially effective. Writing content is the traditional norm for most websites; why not make your company's page different by implementing a new tactic.
Explaining "Who You Are" as a company through video will attract your viewers quicker than typed words on screen. You would be surprised how many people are quick to click a 'play' button, before reading even a brief three sentences. Even though some companies use videos to explain their services and mission, they still are unsuccessful with getting their audiences attention; the trick is: telling a creative your story.
Before you begin to brainstorm, it is best to leave out all the original boring corporate ideas you have seen on video; I would name a few companies who are guilty for such bad creations, but it is better to leave them out of any creative flow. If you must, feel free to Google some of the worst business videos. If, you see the terrible videos you will know what to stay away from. In the meantime, jot down all your ideas and seek professional advice to help your vision 'play' out smoothly, for all of your viewers.
Contact us, for more creative ways to attract your website audience.