Some of your most non-productive time is probably spent in front of your computer, wondering what content to develop for your e-commerce site. You may try to remember some good ideas that popped into your head during the past week, but which you failed to write down. You might even have to look at your site to see what you've covered before, in an effort to get an idea jump-started. Or you may run more than one site, so you may not be sure if you actually wrote THAT article for THAT site. If any of this sounds familiar then a content management tool such as an editorial calendar may be just what you need.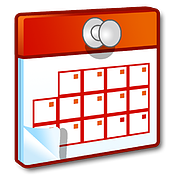 So what exactly is an editorial calendar? At its most basic, it is a calendar used to implement a content strategy on a consistent basis. The idea is to develop a long term vision for your site and create a content roadmap to get you there. The calendar breaks your vision into bite-sized pieces which you can implement on a daily, weekly or monthly basis. Creating content on a regular basis has well documented benefits, not only for your site visitors but also for improved search engine result rankings (Google loves consistency!).
By using an editorial calendar you will be able to scratch in ideas as they occur to you, develop article ideas around industry events and you can avoid covering topics more than once. If you're really conscientious you may have topic ideas penciled in weeks in advance and can look ahead on a weekly basis and contemplate the article in your spare time, or you can always hand it off to your favorite writer.
Although software applications have been specifically developed to serve as editorial calendars, you can use anything that will keep you organized and that you will commit to maintain. This can be as simple as a physical old-fashioned notebook, an Excel spreadsheet or maybe even an application on your smartphone. What's important is that key fields be included and that you find it comfortable enough to keep using it.
Should you decide to create your own spreadsheet application, important fields to consider including are:
Blog or website address.
Topic.
Title.
Author.
Key words.
Word count.
Due date.
Notes.
Association with any particular event (Industry events, holidays, etc.).
If developing your own application seems like too much work, you can find a whole range of editorial calendars online, including templates for MS Word and Excel.
Although content management is not always fun, getting organized and writing down ideas as they pop up can definitely make writing that much easier. The added bonus of increased productivity makes the concept even more worthwhile. Feel free to contact us and we'll be happy to help you develop a content strategy or an editorial calendar to free up your time for more productive pursuits.
Download our free ebook to learn more about content marketing and inbound strategy.