Beating the bushes for new clients can be disheartening. You make calls and constantly get voicemail. Send emails and a majority go unopened. Follow up and get ignored. Make a fabulous offer… and get ignored some more. You pay for a display ad in a trade publication and hope the right people happen to see it at the right time.
There's an easier, less expensive, and more effective way to consistently fill your sales funnel with targeted prospects: B2B inbound marketing.
According to Demand Metric, inbound marketing generates three times more leads than traditional methods—and costs 62 percent less. So it seems like a worthwhile addition to your B2B marketing program.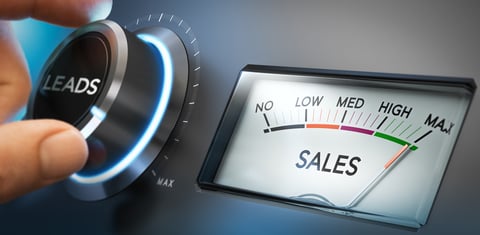 What is B2B inbound marketing? And why is it effective?
Why B2B Inbound Marketing Works
HubSpot coined the phrase "inbound marketing" in 2006. It means using a combination of relevant, informative content in various channels to increase your brand's reach and draw people to your website, landing page, or tradeshow booth rather than outwardly pushing your brand, product, or service onto prospects. You attract people's attention, engage with them, convert them to customers, and then delight them with more useful content.
It's effective because by offering your audience something of interest and value, you're cutting through their innate skepticism of advertising. If fact, it's like you're not even advertising at all. Rather, you're communicating and helping them, and that difference can be powerful. You're building trust, credibility, and momentum with your prospects and customers.
Most Successful B2B Inbound Marketing Channels
The key to a successful inbound marketing program is to create content specifically designed to appeal to your targeted customers. Here are the most common channels used in inbound marketing:
Thought leadership pieces such as white papers, eBooks, and infographics that you post on your website or present on industry websites. Those pieces of content show audience members how to do something in a new and/or better way. If the reader likes what they read, they may look around your website to learn more.
Case studies. Here you're showing the audience how an organization similar to their own solved a common problem—and maybe your reader will benefit from a similar approach.
A Blog (like this one!) that offers useful, practical advice that the audience can act on.
Videos that can take on the role of thought leadership, customer testimonials, product demos or blog posts.
Social media campaigns that offer quick insights into trends or useful tips and tricks.
Targeted pay-per-click campaigns on social media and online community pages that offer the promise of something relevant and useful to the viewer. It's important that you deliver on that promise.
Inbound or Outbound? Both

An inbound marketing element can take some of the frustration and stress out of your marketing efforts by bringing prospects to you while you focus on outbound marketing efforts. That's the key to an effective marketing strategy: It should incorporate both inbound and outbound marketing to capture the greatest number of prospects.

Lead Nurturing Accelerates the Sales Cycle

If someone choses to convert on your website (fill out a form) for certain types of content, you begin to identify at what level they are in your sales funnel. Designing and programming a series of lead nurturing workflows will help nurture these leads through the funnel over time in an automated fashion. Each month, as you add additional digital assets, these nurturing strategies get updated. It is common to have many of these campaigns running on your website.

Why? Companies that automate marketing activity see up to a 10% revenue increase in just 6-9 months. (Source: Gartner Research).

Generally, it takes multiple touch points to successfully create a prospect. By building a relationship with a buyer, you can deliver the right content at the right time to move them to the next stage in the buying cycle. This allows you to deliver more highly qualified leads to your sales team and shorten the sales cycle when that conversation begins.

Email Marketing is Still an Efficient Way to Generate Leads at a Reasonable Cost

When you offer your website visitors useful or entertaining content, they choose to opt-in to your information by converting on your website forms. Email marketing is used to keep relationships with leads strong and to promote new content for effective lead nurturing.

Why? 50% of qualified leads are simply not ready to buy. (Source: Gartner Research)

Just because a website visitor becomes a lead doesn't mean he or she is ready to buy. Email marketing is a great way to keep your name in front of your prospects. Moreover, one email blast can have different messages for different segments of your list. These highly targeted lists can improve your open and click-through rate, increasing engagement with a lead.

Make the Investment in B2B Inbound Marketing

Whatever mix you incorporate into your marketing efforts, you'll need to invest either dollars or time. If you're bandwidth is running thin and you need expert support, BayCreative can help. Please just let us know.

FOR MORE INFORMATION:

From Forbes: "In order to stand out today, brands need something more. They need to focus on selectively, strategically positioning themselves as true thought leaders."

From Neil Patel: "22 Inbound Marketing Strategies Your Startup Needs to Start Using Today"

All the best,

- Team BayCreative -