The "explainer" video has become quite the thing. It's a staple for business marketing as sure as a website, an email address, a phone number is. So what makes it an explainer. It's not a demo video which shows you how something works. It's not a tutorial which instructs you on how to do something.

It's a video that explains something. In business this is often the value of something, hopefully leaving the viewer with a clear understanding of why they might want a product or service. The best explainer videos don't actually go into too much detail. They stay away from eye glazing information on how something works or detail on how to use it. They are not immersive in their style, trying to give the viewer a powerful emotional experience. Instead the best of these videos place the viewer at a comfortable distance to the subject at hand. Allowing them enough 'space' to think dispassionately about what they are watching, in a state of mind condusive to making an evaluation. Of course, this kind of video isn't going to run more than a couple of minutes. So we're not talking about in-depth evaluation. Instead, it's a high-level assessment.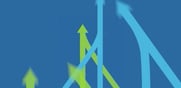 There is a tone for these types of videos evolving in the collective atmosphere of video content. Illustration and simple animation are becoming recognizable indicators of this kind of video. Audio too, a narrators voice with a stock sounding music track. All these characteristics have there pros and cons. Familiarity gets people quickly up to speed and helps them connect. Too much of this gets trite and undermines someones ability to actually pay attention. There is a happy medium in here somewhere.
As the art of these videos evolves a lot can happen. Pushing the boundries of tried and true styles is good while not pushing too far ahead into experimental territory. As in music, we didn't go straight from boogie woogie to hip hop. There were a few phases in-between that helped the whole journey make sense.
So what is the near term evolution of "explainer" videos?
Maybe just more care to the music backdrop. It is so easily overlooked and judged on just the general feel. Missed here are the opportunities to punctuate important points in the story line. Full blown theatrical scoring isn't the answer either but somewhere between the two is a subtle shift in tempo, key, or instrumentation that would enhance the communication while maintaining that comfortable place for the viewer.
Out of reach for a lot of projects, but some testing on scripts for level of understanding and retention. Next step up from this being a test of an animated storyboard or even a fully produced piece.
Maybe a more careful application of illustration style, base on more than just what looks good or is branded. Development and application of illustration style based on how different styles are interpreted to by viewer to be either more factual or instructive or more whimsical or conceptual.
Maybe a blend of watching and interacting? A video might start with produced content and seemlessly transition into an HTML5/interactive CSS style experience where the viewer becomes the driver and continues to unveil content with swipes in the manner of paralax scrolling.
There is a lot of great work out there within this new genre. It's exciting to follow and to participate in it.