We've talked about it before: The best way to increase your chances of marketing success is to clearly define and categorize different segments of your audience, and then create content specifically for those different segments.
If you want to go even further with your segmenting, you can create content for the individual companies you're targeting. That's the idea behind account-based marketing (ABM). With ABM, B2B companies concentrate sales and marketing resources on a clearly defined set of high-value target accounts.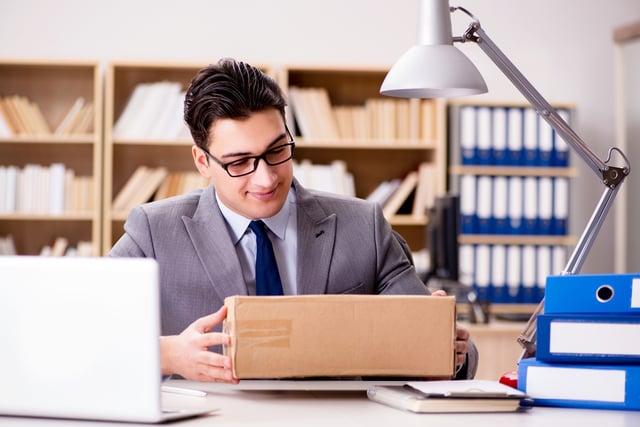 About B2B ABM
Today's B2B buyers insist on outreach that connects with their business interests and their personal interests within the business. With ABM, you present your brand and highly relevant, targeted content only to the most sought-after prospects. That content should draw on the prospect's pain points and needs.
ABM complements the account-based approach sales teams already use. Each account is treated as its own market, and each has a marketing strategy tailored directly to it. Marketing and sales work together to develop a thoughtful approach to each account that efficiently engages and converts those accounts.
This approach relies on buyer personas, a great deal of research and knowledge about each customer—a good contact database solution can help with that—and an ideal customer profile, which together allow you to create content with the right message in the right channels.
The Basics of an ABM Strategy
Here are some basic, high-level tips for developing an B2B ABM campaign:
Identify the high-value accounts that make investing these resources worth the effort.
Identify and research the people in each of those companies who are influential in the B2B buying process.
Pinpoint the channels those people use when researching trends and solutions.
Create and execute targeted campaigns centered around engaging content and personalized messaging that provides those people with valuable information. Deliver that content to the right team at the right time within the customer journey. Use email, ads, direct messaging, or whatever makes the most sense for each person.
Measure your results and adjust for more success as needed.
Using a top-tier B2B contact database provider can make your job easier by giving you comprehensive, real-time information on accounts. Predictive analytics can automatically identify new accounts by finding similar characteristics of existing customers. And an effective marketing automation tool can help you to create targeted content for each member listed on the account.
When We All Work Together, Everyone Wins
When marketing and sales share a similar mindset and common goals, they can create a thoughtful approach that increases the chances of converting an account from a prospect to a customer. For marketing, that's the ultimate end goal.
But such an approach requires research and deep knowledge, not to mention crafting the content for the personalized engagement. All of that takes time and effort. If your internal resources are too limited to propel such a strategy, BayCreative can help. We can provide consultation, write the content, or develop and manage your entire ABM effort. If you're looking to pinpoint your marketing efforts to an account-level strategy and think you need some help, please just let us know.
MORE INFORMATION: The Ultimate Guide to Account-Based Marketing: 6 Key Steps
All the best,
- Team BayCreative -